Technology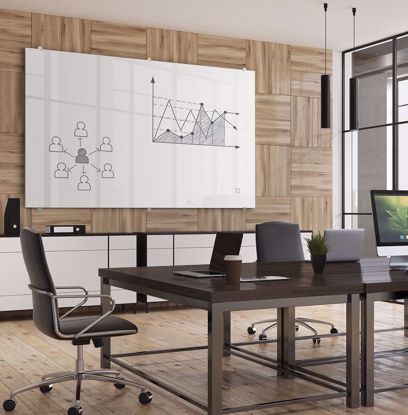 83846-2X576
Modernize your space with a functional and contemporary image. Visionary magnetic glass boards provide the best of a quality whiteboard with smart style. Now available with the Exo Tray System, providing clean and functional anodized aluminum accessory storage.
Tempered safety glass ideal for use in any environment. Available in gloss white or gloss black.
Compatible with any dry/wet-erase marker, grease pen, etc. Easily cleans without ghosting or staining. Accepts rare earth magnets.
Includes set of magnets, markers, and eraser.
Fifty year limited warranty. Has achieved GREENGUARD GOLD Certification.